Stamp Books: Special Offer Bundle - Classics & Modern Classics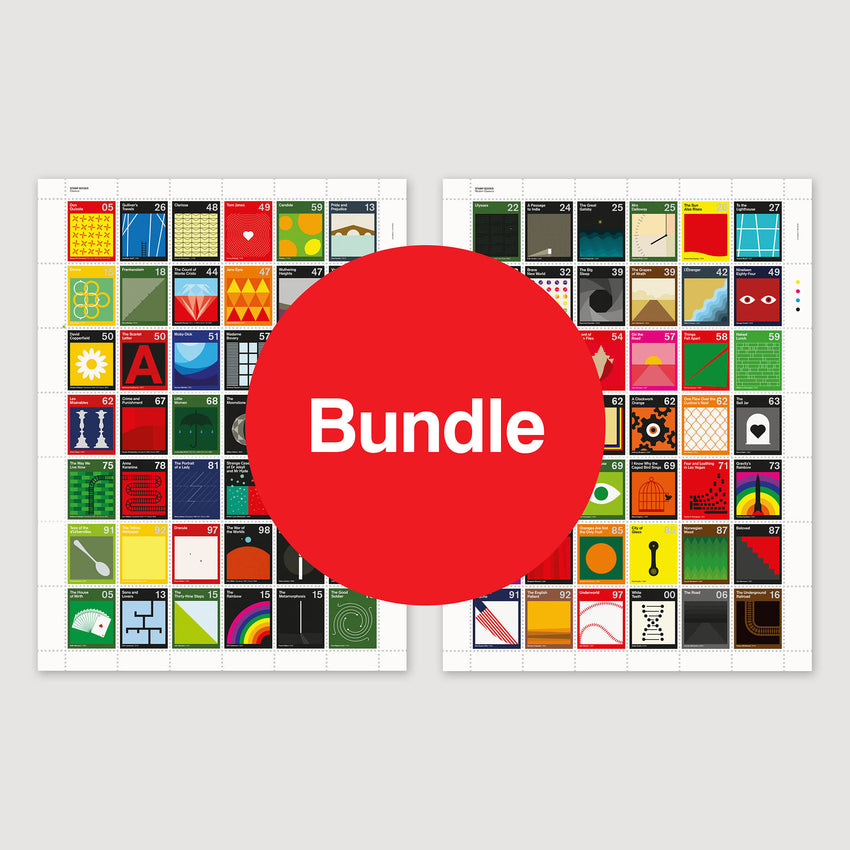 Stamp Books: Special Offer Bundle - Classics & Modern Classics
Buy both the Stamp Books: Classics and Modern Classics prints together as a bundle and save £10.
Dorothy's NEW Stamp Book prints celebrate some of the most widely read and influential books from the 17th century to the present day.
The two prints each feature 42 seminal books reimagined as postage stamps. Each stamp features a graphic inspired by the book and the date of publication (in book form).
4 colour litho prints with silver foil

120gsm KeayKolour Snow White uncoated paper

H80 x W60cm

Bundle of two prints
You may also like