Blueprints: Special Offer Bundle - Disco & Dance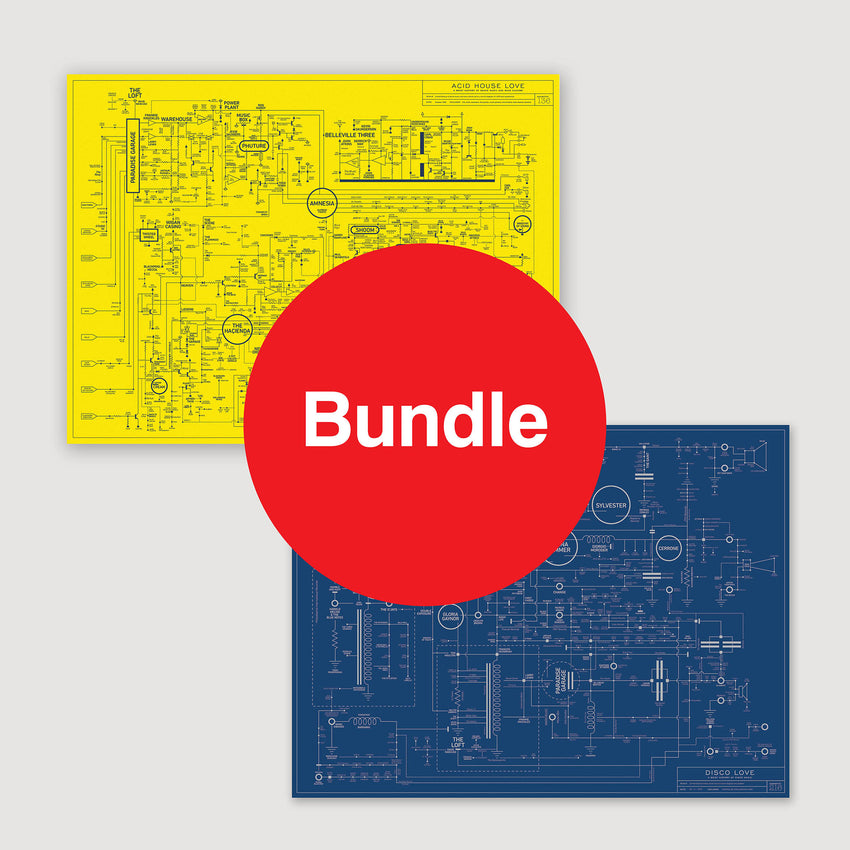 Blueprints: Special Offer Bundle - Disco & Dance
Buy both the Disco Love Blueprint and Acid House Love Blueprint: History of Dance Music together as a bundle and save £10.
Disco Love Blueprint A brief history of disco mapped out on the diagram of a Klipschorn speaker. Featuring over 600 musicians, DJs, producers, clubs and record labels from all corners of the world.

Metallic silver screen print


120gsm KeayKolour Royal Blue uncoated paper

H60 x W80cm
Acid House Love Blueprint A brief history of dance music and culture mapped out on the circuit diagram of a 303 bass synthesizer. Featuring over 900 DJ's, clubs, musicians, free parties, sound systems, record labels, radio stations and fanzines.

Single colour screen print


135gsm Colorplan Factory uncoated paper

H60 x W80cm
You may also like