Song Map - Saint Etienne Edition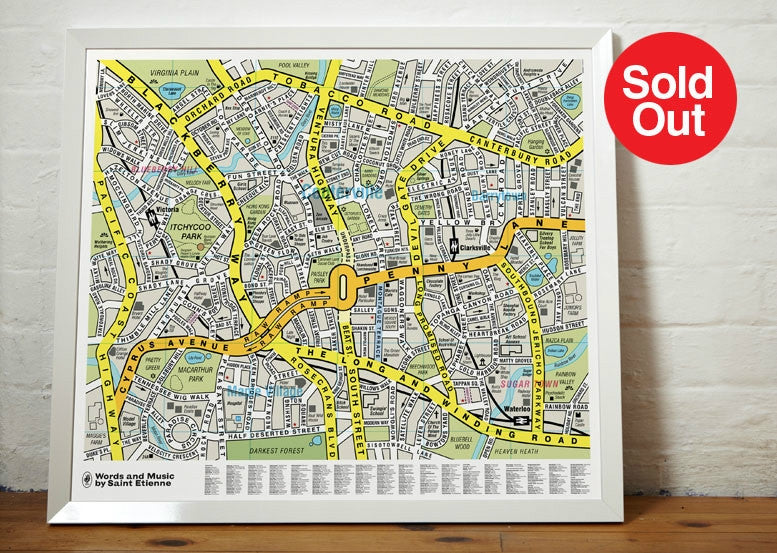 Song Map - Saint Etienne Edition
Saint Etienne and Heavenly Recordings approached us after seeing our original Song Map and asked us to design a Map for the cover of their new album 'Words and Music' released by Universal on 21st May. Bob Stanley (a man with impeccable music taste) and the band choose the song titles for the Map which is loosely based on Croydon where the band grew up. The Map reads like a playlist to their lives (and like the record collection we wish we had).
This print is the same artwork as used on the album cover and includes a key of all the tracks featured on the Map along with the names of who sang them.
New Saint Etienne Edition print for £20 plus P&P.
NOW SOLD OUT.
4 colour litho print

140gsm uncoated art paper

H62 x W72cm